Experience Japan Exhibition 2013:
Keio brings Japan to London
Hundreds find their way to Japan
On November 16, Keio, along with co-host the British Council, welcomed hundreds of visitors to the "Experience Japan Exhibition" at the Royal Society, London (UK). The event featured an information fair--with booths by 16 leading Japanese universities and a number of Japan-related organizations--and a series of seminars, all with the aim of introducing the opportunities that studying and working in Japan has to offer.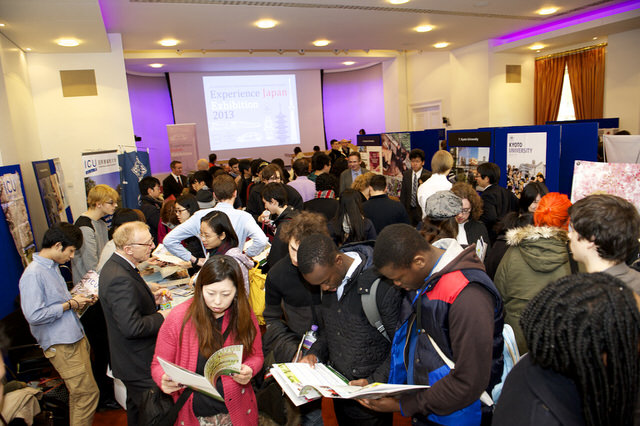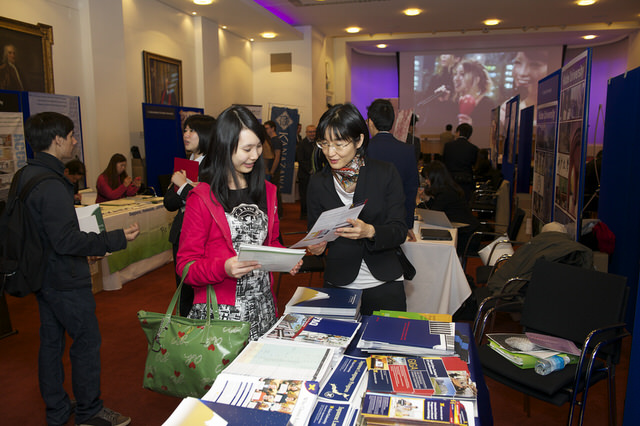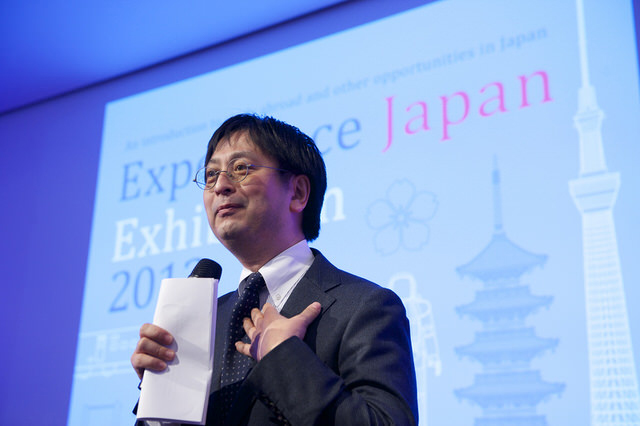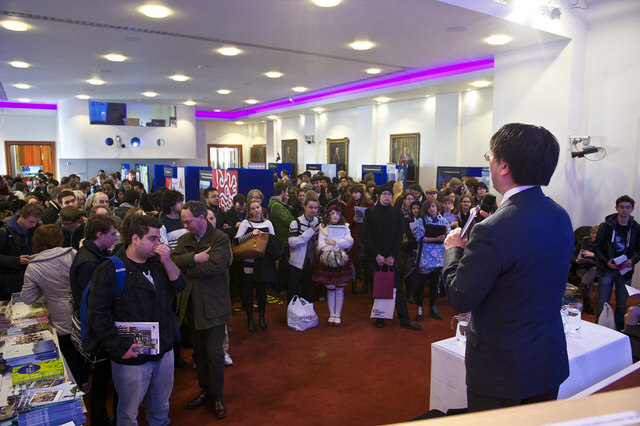 EJE 2013 sees largest attendance to date
Shortly after the event was opened by Vice-President Kokuryo, the venue was filled with visitors keen to attend the seminars and speak to representatives at each of the booths. Around 700 people attended throughout the afternoon, the largest attendance since this annual event was first held in 2011.
The Experience Japan Exhibition is hosted by Keio with the support of the Japanese Ministry of Education, Culture, Sports, Science and Technology (MEXT), as part of Keio's activities under the Global 30 (G30) Project, a funding project to promote internationalization in Japanese universities. Under the G30 and other such initiatives, Keio is one of many Japanese universities expanding efforts to welcome international students, enriching student support and increasing the opportunities available, including English-based degree programs, short-term summer schools, and Japanese language programs. Exhibition attendees consulted eagerly with university representatives about the range of opportunities available in fields including engineering, international relations, and information and communication technology.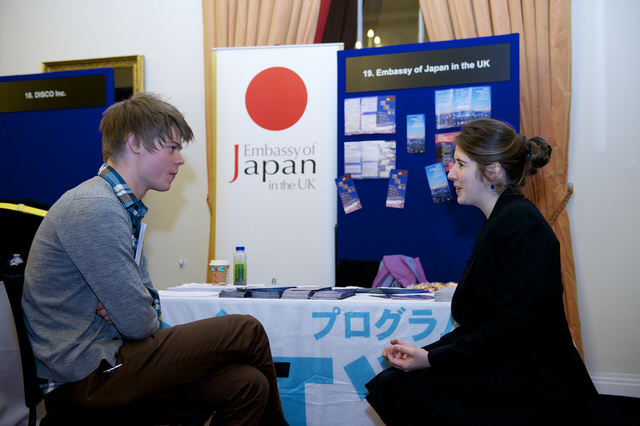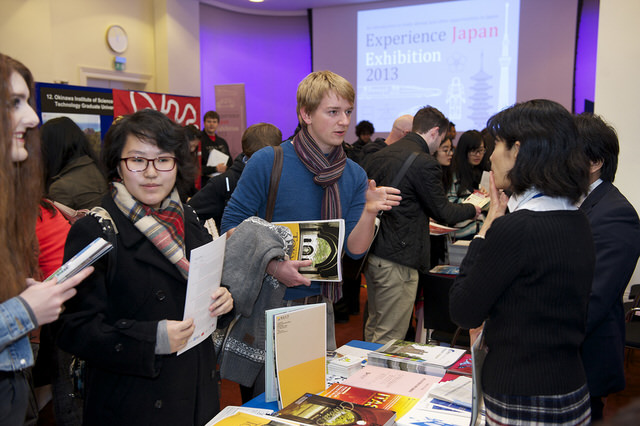 Alumni and experts provide a glimpse of Japanese life and culture
With all of the five sessions attracting a popular turnout, the seminar venue also filled with people keen to find out what life in Japan might have in store. In addition to sessions on working and studying in Japan featuring panelists describing their own firsthand experiences, experts provided insights into the intriguing complexities of Japanese culture, such as the diversity of Japanese food and the subtleties of the Japanese language. Professor Ichiya Nakamura of Keio University Graduate School of Media Design (KMD) rounded off the day with an enlightening and amusing session on Japanese pop culture. Read on for brief introductions and links to full videos of each of the seminars.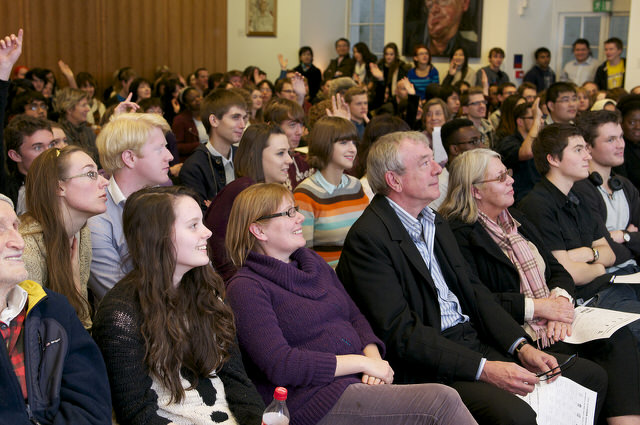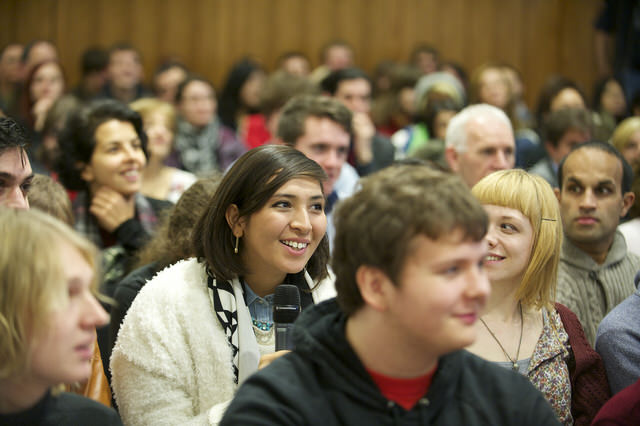 Working in Japan
Kiko Hill of Japanese recruitment agency Disco Inc. introduced the employment opportunities available and how to go about forging a successful career in Japan. This was followed by an introduction to the Japan Exchange and Teaching (JET) Programme, a long-running and successful exchange program, which currently employs more than 4,000 young people from different countries mainly as assistant language teachers throughout Japan.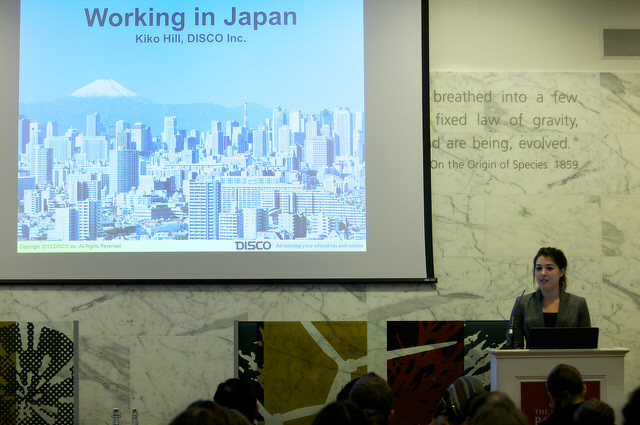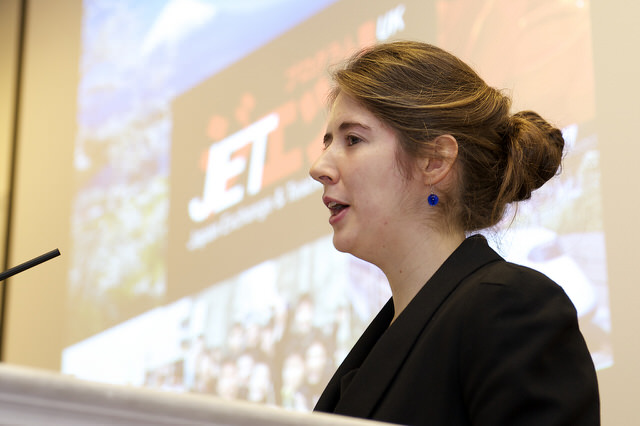 Beyond Yo-Sushi: Real Japanese Cuisine
Makiko Sano, restaurateur and author of the bestselling book Sushi Slim, revealed the realities of food in Japan, introducing seasonal variations in Japanese cuisine and a number of Japanese specialties, including healthy foods and guilty pleasures!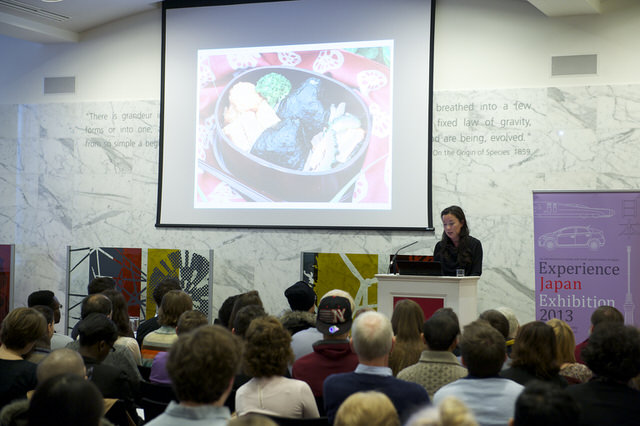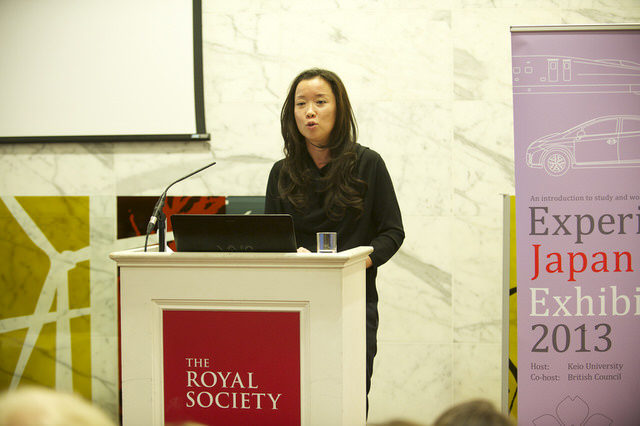 Insights into Japanese culture through language
Dr Seiji Fukushima of the Japan Foundation talked the audience through a number of manga images demonstrating how the use of language changes between different groups in Japanese society. Freelance editor Hayase Yamagishi followed this up with an introduction to the words and phrases currently trending in Japan.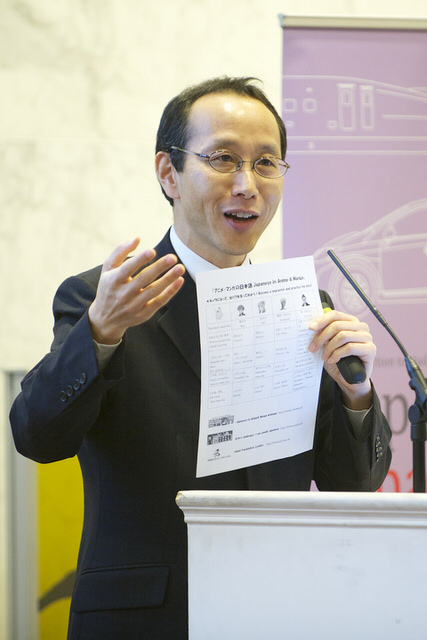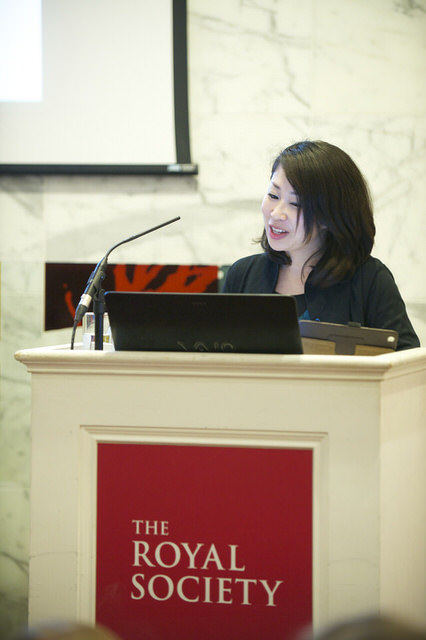 Studying in Japan
Three graduates with experience of studying abroad at Japanese universities--including universities in Okinawa, Osaka, and Tokyo--described what makes Japanese universities unique.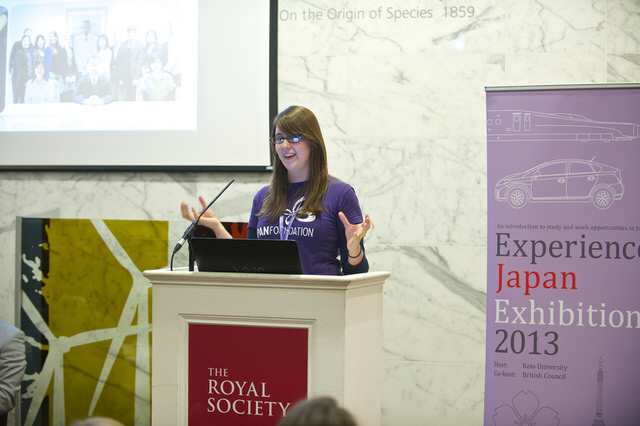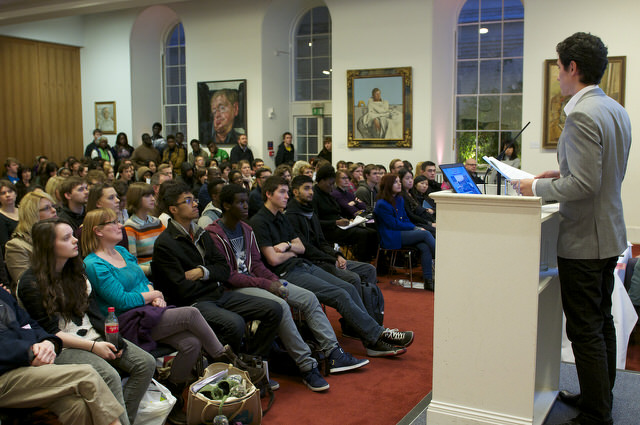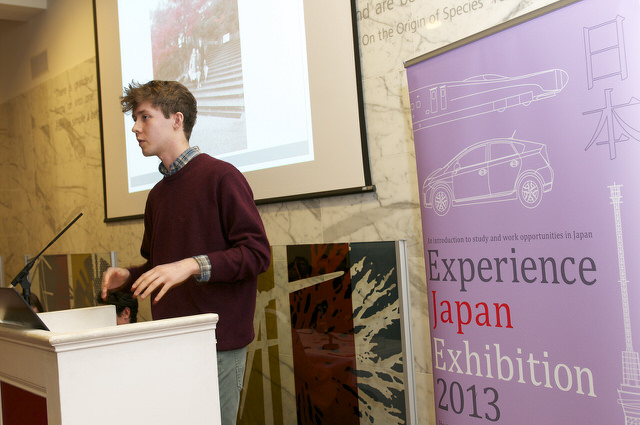 Do you know Pop Japan?
Professor Ichiya Nakamura of Keio University Graduate School of Media Design (KMD) offered insights into the rise of Japanese pop culture, which has seen anime, manga, and computer game characters rival ninjas and Mt. Fuji as images of Japan.