KBS hosts the Council on Business & Society's 2nd Annual International Forum
Health and Healthcare: At the Crossroads of Business & Society
On March 6-7, 2014, Keio Business School (KBS) hosted the Council on Business & Society (CoBS)'s second annual international forum at the Collaboration Complex, Hiyoshi Campus. The forum addressed the overall theme of "Health and Healthcare," a topic of particular relevance in Japan, which faces various challenges to meet demands for innovation in healthcare against a background of globally unprecedented population ageing.
Around 300 people attended the forum from around the world, including representatives from the six CoBS member schools, members of the corporate world, researchers, NGO representatives, politicians and students.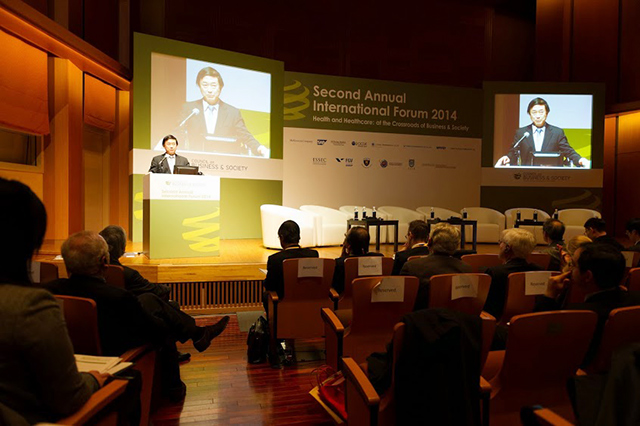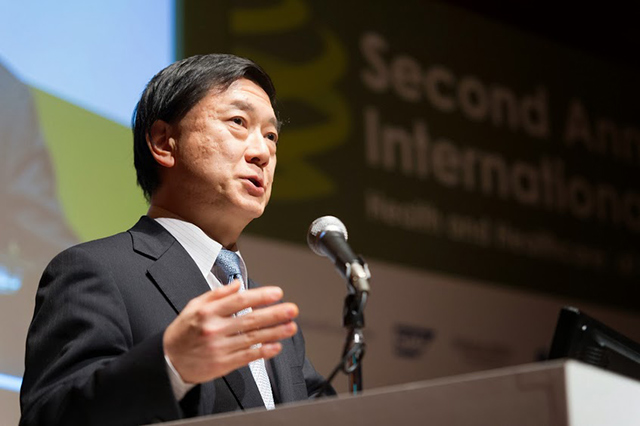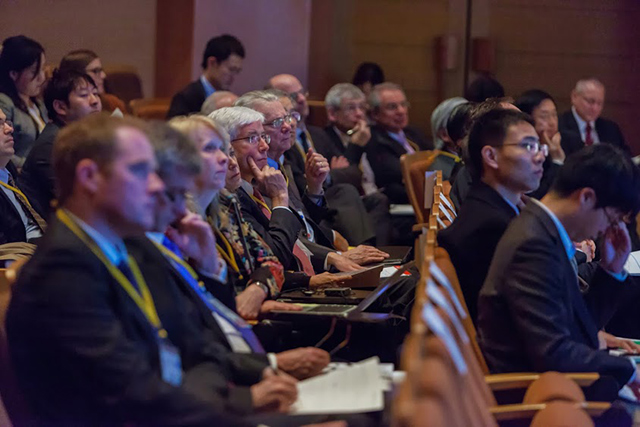 The forum investigated issues in health and healthcare through speeches, panel discussions, and workshops under three main sub-themes. The first topic, "Healthy Employees, Healthy Corporations," dealt with the responsibilities and roles of employers in protecting the physical and mental health of their employees. This was followed by the topic, "Technology and Management Innovations in Healthcare," in which participants divided into three parallel sessions addressing innovative technology, business models, and management innovations respectively. In the third and final unit, "Challenges in Managing Healthcare: Who Pays for Healthcare and How It Is Supplied?" lively discussions ensued regarding the ideal healthcare system and the issues of funding arising in different countries and regions.
For more information on the discussions and conclusions of the forum, a White Paper will be available at the Council for Business & Society's official homepage ( http://councilonbusinessandsociety.com/ ).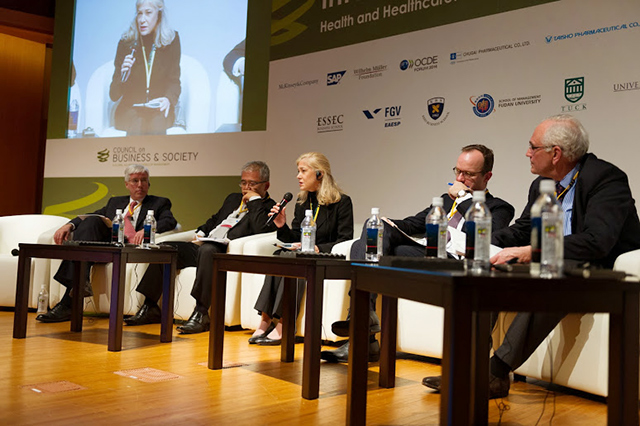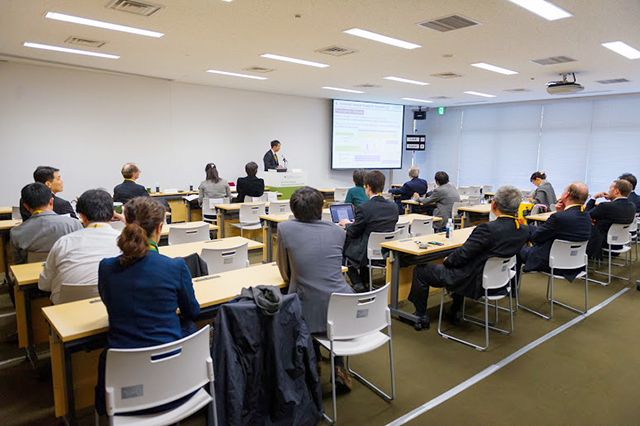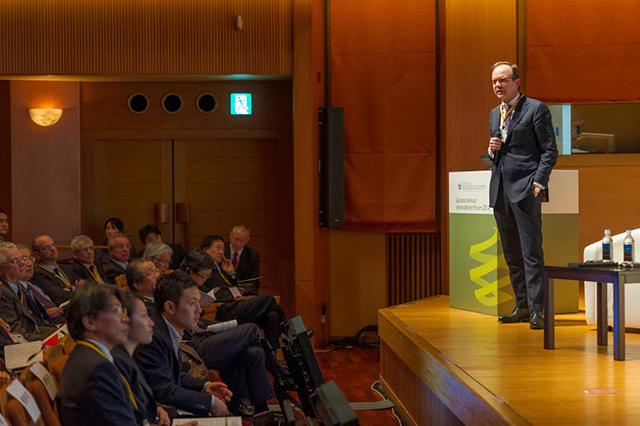 Founded in 2011, CoBS is a unique international alliance of six of the world's leading business schools--ESSEC Business School, France; Fundacao Getulio Vargas (FGV), Brazil; the School of Management, Fudan University, China; Tuck School of Business at Dartmouth, US; the University of Mannheim Business School, Germany; and Keio--with the aim of tackling the critical issues facing international business and society. The initiatives of CoBS center on its annual forums, which unite the expertise and ideas of faculty members and students from each of the partner schools with that of representatives of business, government, and non-governmental organizations from around the world. At the press conference which concluded the forum, Professor Paul Danos, Dean of Tuck School of Business at Dartmouth, emphasized the importance of the council and its initiatives: "Issues concerning how business practices will affect society are now at the top of the list of the interests of students entering business schools today. Whether we like it or not, business is such a powerful force in everyone's lives; we have to take responsibility for the impact that we are having on the world."