Portrait (2) Kaoru Oe / Violinist & Second-year student, Department of Political Science in the Faculty of Law
Kaoru Oe
Violinist & Second-year student, Department of Political Science in the Faculty of Law
Winner of the 82nd Music Competition of Japan to face the world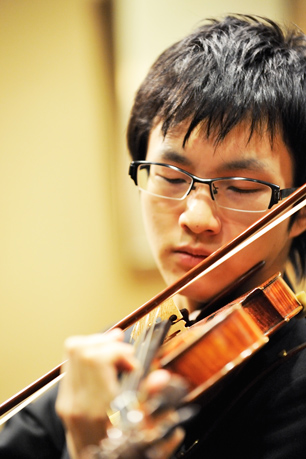 Kaoru Oe not only finished first at the 2013 Music Competition of Japan, an event often considered a gateway to success for young musicians, but also received the prestigious Masuzawa Prize, which is awarded to the most talented performer across all divisions.

He performed Dvořák's Violin Concerto in the finals, which took place last October. "I aimed to create a story filled with emotion. I performed the piece with the mindset of someone thinking of their family in their hometown far away," Oe reflects. He says that though classical music can be complex, the emotion it conveys is tremendous.

"When listeners become familiar with a piece, so much that they are able to sing its melody in their head, it evokes a flood of feelings for them. I want to become a musician who can aid in this process."

Originally born in the northern city of Sendai, Miyagi Prefecture, Oe began playing the violin at five. He attended Keio Senior High School and went on to the Faculty of Law at Keio University upon graduation. "I had my sights set on finding employment, but now I'm ready to go professional. I'm planning to study abroad in Germany to further hone my skills and begin competing in international competitions abroad."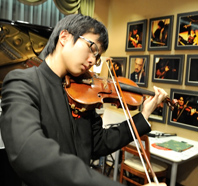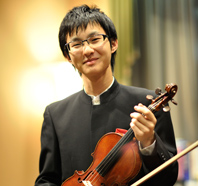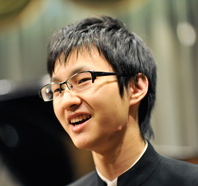 *This article appeared in the 2014 winter edition (No.281) of "Juku".
*The facts are those at the time of publishing.