Circles Today (1)
Keio Piano Society (KPS)
Broadening our world through the piano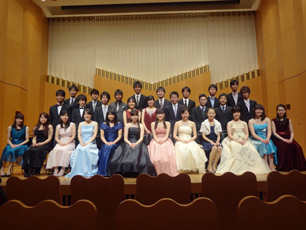 The piano is an instrument made to be played individually, but the best part of our club is that we can expand our circle of friends through the piano. At the Keio Piano Society (KPS), we hold regular concerts three times a year, and we also enjoy exchange beyond the bounds of our own university through joint concerts with Waseda University, Sophia University, and Meiji University, as well as through concerts of the Rokuren, piano association of six universities in Tokyo. Each university has a different character in terms of performance, and even within a university, each person has a different sound. We enjoy these differences, get inspired, and once again devote ourselves to practice with renewed zeal. Not all of us are experienced players. There are members who have started to play the piano since entering university, and some members prefer to listen to other people's performances rather than playing the piano themselves. The important thing is simply the feeling of enjoying the piano. Members with the same interest get together and enjoy chatting in our clubroom no matter their age or experience. Members also perform many duets and play with two pianos. Our circle is a warm and comfortable place to be where we can deepen our friendship through the piano.
Tankenbu

(Exploration Club)
Seeking thrills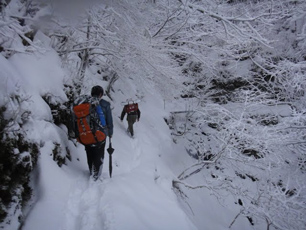 Exactly what kind of group is the Tankenbu? Are there even any places left to explore in this day and age in the first place? Many people probably have questions like these. To be honest, we are not aiming for life-risking exploration going into unsettled lands such as the great voyager Zhèng Hé did, or exploring Central Asia like Sven Hedin, or even exploring Africa like David Livingstone. Rather, we seek the thrill and excitement that awaits us by just taking a step away from the ordinary. Occasionally, our activities are conducted in places that are very much like expeditions, such as on snowy mountains or in jungles, but our activities are wide-ranging, such as walking 1000km across Europe, cycling across New Zealand, or hitch-hiking all the way to Hokkaido. Some activities require physical strength, but others don't. The definition of exploration varies from person to person. First-year students can also participate in our activities on their own initiative, so if you feel like exploring, please come to our clubroom on Hiyoshi Campus.
*This article appeared in the 2012 summer edition (No.275) of "Juku".