Hometown
A hometown is a place that brings back sweet memories, and is in everyone's heart.
Childhood memories, spending time with the family, first love, friendship and those days studying for entrance exams….
Whether it be the countryside full of greenery or the city where houses are built densely, memories of your hometown where you were born and raised are precious treasures. In this edition, we will look into the appeal and value of hometowns, mainly of regions far from Tokyo.

Where is your hometown? About 29,000 students are enrolled in the faculties of Keio University, having left their hometown to come to study. The <table> shows the ratio by region of high schools that Keio undergraduate students have graduated from. Students from the Tokyo Metropolitan area (Tokyo and 3 surrounding prefectures) lead other regions at over 72%. This is because the Tokyo Metropolitan area has a large population in the first place, and another major reason is that Keio's affiliated schools are all located in this area.
However, although the percentages vary, looking into the matter individually, it is true that students gather indeed from various regions. "Guardian's address = home" may not always be the case, but from the addresses of guardians, which covers Toyotomi Town (south of Wakkanai City) in Hokkaido as the north end to Yonaguni Town in Okinawa Prefecture, the westernmost island of Japan as the south end, we can say that Keio University students' homes are located from the north end to the south end of Japan. We asked such students who have come to study from various regions outside the Tokyo Metropolitan area the attraction of their hometowns.

Ratio by region of high schools that undergraduate students have graduated from
Hokkaido and Tohoku
2.8%
North Kanto
4.0%
Tokyo Metropolitan area
72.5%
Koshinetsu
1.9%
Hokuriku
1.1%
Tokai
5.6%
Kinki
 
4.2%
Chugoku
2.3%
Shikoku
1.4%
Kyushu and Okinawa
4.2%
Not including international students and students who attended school overseas.
As of July 2011
Attraction of my hometown ---- spoken by Keio students
The biggest attraction is its "people".
Osaka people are interesting and powerful.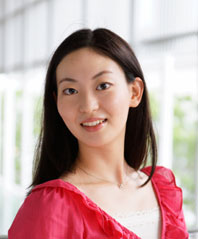 What am I proud of Osaka? Well, the biggest attraction of Osaka is its "people". Osaka people are cheerful, friendly, interesting and powerful. They have underlying strength that makes them feel "no hardship will let us get down". In the core of such strength is the sense of humor. So when you say something meant to be funny and no one laughs, you might end up being fiercely bashed (laughs). Another attraction is "Osaka, city of waterways". Venice is famous as a water city, but I think a city this large having its center surrounded by rivers and canals is quite rare even in the world. At the "Tenjin Festival", you can really enjoy these waterways. During Funatogyo (one of the highlights of the festival), many boats decorated with lanterns sail up and down the river reflecting the beautiful fireworks. This is a fantastic and gorgeous festival, unique to the city of waterways.
---
The clear waters of Takatsu River runs through the countryside surrounded by the sea and mountains.
My hometown is Masuda City, which is located in the eastern part of Shimane Prefecture facing the Japan Sea, with a population of about 52 thousand people. Surrounded by the sea and mountains, it is a provincial city with idyllic scenery.
I am proud of every part of the beautiful nature in this town, but most of all, the Takatsu River, which is one of Japan's cleanest rivers, is the pride of all citizens. I remember the summer of my second year in Junior High School, after finishing soccer practice, my friends and I jumped into the Takatsu River from the bridge one after another. The 10-meter jump was a little frightening, but the water was so cool and it felt so nice. We would let ourselves go with the flow, and then swim upstream against the flow… it is a fond memory. When I retire, I want to go back to Masuda and live in nature.

---
From an industrial city to an environmental city
Beautiful starry sky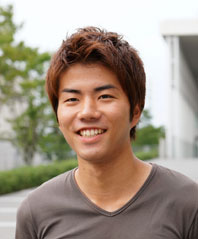 Kitakyushu City was born in 1963 from the merger of five municipalities that are Moji, Kokura, Tobata, Yahata and Wakamatsu, and became a city with a population of 1 million people; therefore, is very large. I used to take an hour to go to high school in the same city, but the word "detan" which means "very" in my town did not make sense at high school.
It used to be an area of heavy industry such as iron-making, and for that reason, environmental awareness is quite high, so today, the air is much cleaner than in Tokyo. You can enjoy the "10 billion dollar nighttime view" from Mount Sarakura (Sarakura-san). Also, Mojiko Retro Town and Space World are popular sites. The city is also a treasure house of local dishes, and my recommendation is "torikatsu-don (deep-fried chicken over rice), which I often ate on my way home from school.

---
Cooperation: Zenkoku Keio Gakuseikai Renmei
*This article appeared in the 2011 autumn edition (No.272) of "Juku".