Hikaru Kobayashi, Professor, Graduate School of Media and Governance (Former Vice-Minister of Environment)
The Campus at Our Feet—Environmental Measures Coming to Life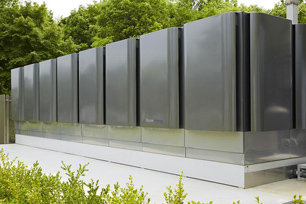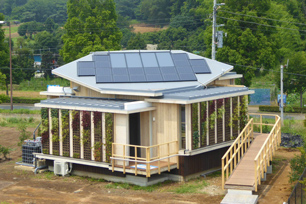 On the Keio Japanese homepage there is an icon for the status of Keio University's energy consumption, or more precisely, the amount of electricity purchased. When you click on it, you can see a graph showing the results of the energy conservation efforts at each campus, in 10-minute increments. For example, the Shonan Fujisawa Campus (SFC) last year purchased 175kWh per day, but this year it has decreased dramatically to hover around 100kWh, and yet the measures to decrease energy consumption continue to go even deeper.

Actually, before I was hired here as a professor, not long after the Great East Japan Earthquake, for 37 years I was at the frontier of making environmental policies for the nation. Then, soon after starting my new job I was appointed as the SFC Energy Conservation Committee Chair. They were clearly mistaken thinking that just because I served at the Ministry of the Environment, I could tackle energy conservation. The experience of the Great East Earthquake and the ensuing planned blackouts made students, faculty, staff—everyone—come together as one to cope with it. The campus itself began to carry out into actual practice the Keio philosophy of "learning while teaching, teaching while learning," and became a site for environmental policy research and education.

Of course, we took measures that any work-place can do, like paying close attention to turning lights and air-conditioning off and on. However, there are measures we have taken specific to us, such as using fans to cool down the particularly large number of PC servers at SFC, and sprinkling the abundant ground-water over the grounds to cool down the campus. What has produced excellent results was running the on-site cogeneration system at full-capacity. This is a type of in-house power generation, and it is extremely efficient as it produces electricity at the same time that it produces heat which can be used for heating or cooling. We did not use it much when electricity was cheap due to the dependence on nuclear power, but it has been very reliable for energy efficiency and for reducing the total amount of electricity purchased to deal with the recent rising costs. This is how in the summer of 2011 we succeeded in reducing the amount of electricity purchased by more than 30% compared to the previous year.

This year's reduction of approximately 30% must be credited to the effectiveness of the in-house power generator fuel cells (pictured in image 1). It provides a stable source of power to the PC servers that are more efficient than from a power station. At SFC we are carrying out even further research into the topic. One of the plans completed for the Miraisozojuku project (Institute for Designing the Future), which will be a large-scale residential education and research facility, is a house that over its lifetime consumes a negative amount of energy (in other words, it produces its own energy). It is a real-scale eco-house where detailed research on self-sufficiency is carried out.

At SFC, and the surrounding areas like Fujisawa City, I expect there to be great progress in research and education aiming for the world's best environmental efforts, and we will surely be seeing more and more of the results being implemented.
---
*This article appeared in the 2014 autumn edition (No.284) of "Juku".
*Position titles, etc., are those at the time of publishing.