Kenji Kaihotsu, Attorney at law Director, Tome Himawari Law Office
The sense of mission as a lawyer and broad satisfaction I feel through communication with local residents

Finally passing the national bar exam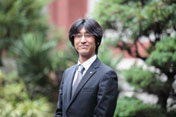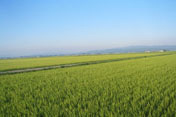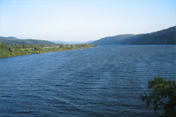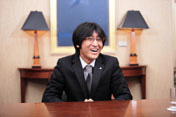 ─ When did you start to think about becoming an attorney?

I've always wanted to do a job to help others, but I finally decided to become an attorney when I was in third year level at high school, right before the entrance exams for college. I also considered becoming a civil servant, but I wanted to work freely and independently to directly help people.... when I thought about this, I started to focus on becoming an attorney as a profession. However, I didn't really know much about it except for some vague image from characters of police novels, and it was still a fantasy. To realize this, I leftToyama, my hometown, to study at the Faculty of Law of Keio University.


─ After entering the Faculty of Law, did you immediately start preparing for the bar exam?

I had it in my mind from the time I entered Keio University, but I actually started studying for the bar exam when I was in second year level. I went to cram school specializing in preparation for the bar exam, and also joined a law circle called "rippo-kai". I learned how to study law from senior students of this group activity. Many students around me were also considering to take the bar exam, so naturally I put myself in an environment that kept me highly motivated. From third year level, when the campus changed to Mita, I joined the seminar class of Prof. Naoya Katayama, so I was busy working on assignments and studying for the bar exam, but I was never focused too much on law. From first year level, I tried to take various courses as much as possible to acquire a wider vision of things. I still remember my chemistry class, we did an experiment to extract DNA and it was really interesting.


─ After graduating from the Faculty of Law, you continued your studies at the Graduate School of Law.

That is because I wanted to take full advantage of the well-developed education and research environment of Keio. I was practically glued to the desk of the Office of the Preparation Program for National Law Related Examinations and studied from dawn to dusk. The first time I took the bar exam, I was in fourth year level of university, so it was quite a long way till I finally passed the exam.


─ The former national bar exam was highly competitive, and only about 3% could pass the exam.

Yes, I really had a hard time. At the mock exam, I was always in the top group, but for some reason I could not succeed in the real exam... I used to have a feeling of agony.


─ But you never gave up your dream of becoming an attorney?

I didn't want to escape from my goal, so I kept telling myself that if I studied a little harder than other people, I will pass the exam, and I worked hard. So when I finally passed the exam, I was more relieved than happy.


─ People who have passed the new national bar exam are already in the legal profession. What do you think of the new system to nurture the legal profession?

With the new exam, the pass rate has gone up, and it's a good thing that the door is now open for more people. However, passing the test is only standing at the starting line of a legal profession. The public is interested in how the legal professionals who are law school graduates will perform in the legal community. For them, the hard part may start after passing the exam. I wish them good luck.
From the opening day of the new law office, people flooded in for legal advice
─ By the way, when did you start to think about working in an area with shortage of attorneys?

When I was a legal apprentice, I thought about my original objective of helping others, and eventually made up my mind that I want to work for people who are in trouble living in areas with no attorneys. After finishing my legal apprentice period, I joined the Kitasenjyu Public Law Office, which I worked for until last June. This law office focuses on solving shortage of attorneys in local regions, and its main purpose is to nurture young attorneys who work in local regions. Tokyo Detention Center is located nearby, and being able to handle many criminal cases is also an advantage for inexperienced attorneys. In criminal cases, you need to protect the rights of the suspect from the authority, which I think is the principle of working as an attorney.


─ Was Tome City of Miyagi Prefecture a familiar area for you, Mr. Kaihotsu?

Not really. I was willing to go anywhere if it was an area with shortage of attorneys. That was when I heard that a new Himawari Law Office will open in Tome City, and I happily took the post of the first director of the office. Himawari Law Offices are established and operated by Japan Federation of Bar Associations and local bar associations to alleviate regional shortages of attorneys. However, the bar association cannot directly operate a law office, so the offices are actually operated by individual attorneys who take the post.


─ Last July, you moved to your new post with your wife.

My wife was a classmate of the seminar class at the Faculty of Law, and today, she has an important role at the office as a judicial scrivener. We both like to go touring on our motorcycles, so we were excited to live in a place surrounded by nature. The problem is, we have been very busy ever since we moved to Tome, so we haven't enjoyed touring around the Tohoku area yet. Still, looking at the open sky, mountains and rice fields while traveling on business helps me relax. Tome City is a result of a merger of several towns such as Toyoma Town andTown. The interesting thing about Tome is that the city name is "Tome" and the town name is "Toyoma", although the same Chinese characters are used for both names. The courthouse and prosecutors office are located in Toyoma and my law office is located in Hasama. This area has many historic sites and tourist spots because the general of Ohshu Fujiwara constructed a castle in the Heian era, and the area was Date's territory during the Sengoku and Edo eras. When I have more time, I would like to look around these sites with my wife.


─ Please tell me about your work at the "Tome Himawari Law Office".

I am really busy. From the day I opened the law office, many people came to seek legal advices. I am the only attorney in an area with a population of 90,000, so I have to handle many cases including civil and criminal. I also handle many criminal cases of the neighboring police stations. Most of the civil cases brought in by individuals are debt problems. This may be a national trend. I heard that before I came to Tome, someone committed suicide because there was no one to consult. In one case, the perpetrator and the victim both came to me, so I had to refuse taking the case. At the same time, many cases are solved without taking any legal action, by simply listening to the client's problem. As an attorney, I am not experienced, so I learn as I handle each case. However, the local people rely on me, so I am trying to do my best by accepting their faith and expectations with a sense of mission, rather than feeling pressure from them.


─ What is required in working in an area with shortage of attorneys?

All kinds of civil cases and criminal cases are brought in to the office, so you must always try to deal with every case positively, and you need to be willing to learn all the time. Also, a driver's license is a must. In this area, public transportation such as trains are not well developed, so if you cannot drive, you cannot work. I've already driven more than 36,000 kilometers in the past year.


─ It seems like you also need to be fit.

Yes, physical strength and footwork are important factors, and this is why mainly young attorneys take the post in Himawari law offices in various areas. During the daytime of weekdays, I usually have to go to the courthouse, and I spend the evenings and weekends to prepare documents for lawsuits, so I hardly have time to rest. I am so busy that sometimes I feel like going somewhere to refresh myself, but when people say things such as "I am so glad that we now have an attorney in our town", I feel like working harder. Actually, local people help me a lot... especially in my daily diet.


─ With the Kitagami River flowing through town, isn't Tome City an agricultural area with many rice fields?

Yes, there are also vegetable fields and ranches, so everyday, I get to eat fresh and inexpensive food produced locally. I also receive rice, vegetables, fruits, scallop and other seafood from the local people, so my eating habits have become much better than before, and I am healthier. By the way, immediately after I moved to Tome, the Mita-kai of the area contacted me, and senior graduates of Keio gave me a very warm welcome. I had heard about the strong connections among the Keio alumni, but I realized it after coming here.
Many areas still suffer from shortage of attorneys
─ When you complete your term in Tome, do you plan to go to other areas suffering from shortage of attorneys?

Yes, I feel that way more strongly after contacting closely with the local people for the past year. My term here is two years, but even after that, I would like to continue working in areas with shortage of attorneys.


─ Do you think the problem of shortage of attorneys in certain areas won't be solved in the near future?

With the new bar exam, there will be more legal professionals, but they tend to concentrate in the urban areas, and this tendency will not change easily. Also, it seems that among students who are aspiring to pass the bar exam, becoming an in-house lawyer of companies is more popular than becoming an attorney who handles individual civil cases. However, my job, which is to communicate with local people to help their problems from a legal point of view, is really rewarding, and I highly recommend this job to would-be lawyers. Last year, the Ministry of Justice opened "Houterasu" (The Japan Legal Support Center) in various areas throughout the country to help citizens with legal troubles, and I hope more Keio graduates will be involved in working in local regions.


─ Finally, as a legal professional, can you give a message to Keio students?

I remember that college life in the city is overloaded with all kinds of temptations, such as catch sales and high-interest loans, and some of them can lead to serious trouble. I want Keio University students to have the wisdom to avoid this kind of trouble in advance, but in case you are in trouble, don't try to deal with it by yourself and talk to a senior person, or remember that lawyers can help you. Lawyers are not special, and we are always on your side. The law also exists to protect you. The new lay judge (Saiban-in) system will start, and the law will become closer to your lives. Of course there is no need to memorize the enormous amount of professional knowledge, but I would like you to better understand the role of law that exists to protect the lives of citizens. It will help protect your own lives.
---
Profile
Kaihotsu graduated from the Faculty of Law in 1995 and the Graduate School of Law in 1999. He passed the former national bar exam, and he began his career with the Kitasenjyu Public Law Office. He is the first director of a new Himawari Law Office in Tome City of Miyagi Prefecture, an area with shortage of attorneys, since July 2006. He gives full play to his versatility to handle all kinds of civil and criminal cases.